Thank goodness for conference hours! Maybe I will actually get to blog again once in a while. Yes, I technically
could
blog at home. But let's face it, I'm not very good at that.
Yesterday was a good last day of summer. I accomplished some things around the house, laid out in the back yard in the 101 degree heat without a pool - ugh, made cupcakes!, and then Ethan and I went to get snow cones. I hadn't had a snow cone all summer, so I thought it would be fit to have one on the last day of summer.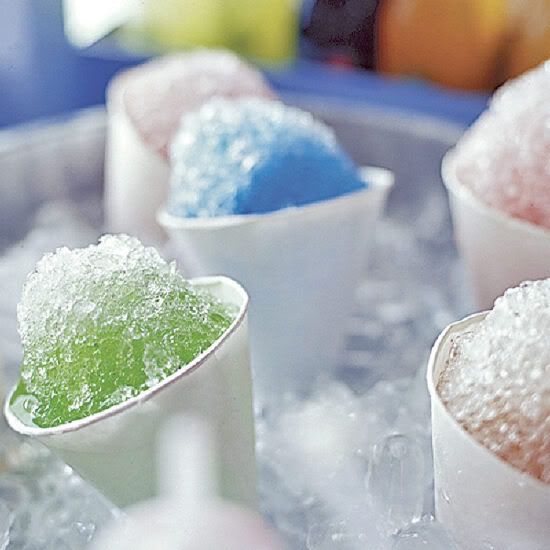 I had silver fox. It was yummy for sure.
The first day of school was pretty quiet. I don't start having students until tomorrow and those will be 5th graders. They will be coming to my room for the next couple of weeks because the laptops for their math class have not arrived yet. I will not be able to start teaching the 2nd-4th graders until the laptops for the 5th graders arrive. It's a little frustrating because I am really ready to meet my kids... but at least the 5th grade math teacher and I are going to get to work together for a few days. We actually grew up taking ballet together so it has been nice knowing someone here! We should get a lot of the kinks worked out by the time we start teaching our classes separately. Now, back to lesson planning.